2012 Fiat 500 Abarth Continue Seducing NY Highways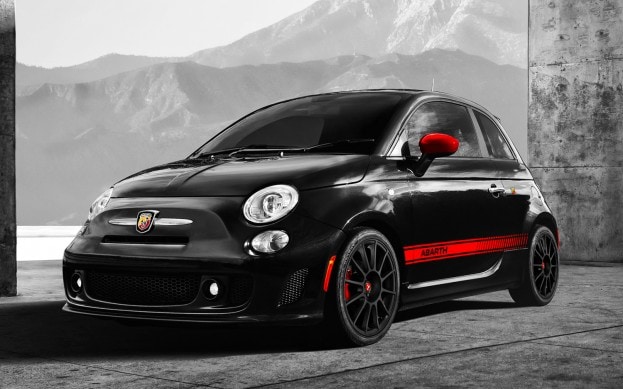 Ever since the 2012 Fiat 500 Abarth gracefully made its debut to the states, it has grown in fame with a lot of publicity. Fiat of Westbury sales team is proud to notice how there is no change of how 2012 Fiat 500 Abarth Continue Seducing NY Highways.
New Fiat of Westbury Inventory
During the Super Bowl, our featured 2012 new Fiat 500 Abarth seduction commercial took Long Island area car-shoppers by storm, developing for us here at Fiat of Westbury, a record year of Fiat 500 Abarth sales.
We do have a 2012 Fiat 500 Abarth at our #1 2012 Fiat 500 Abarth dealer offer customers low financing, and incentives that is more substantial than other NY Fiat dealership. Some may ask themselves the question, what will 2012 Fiat 500 Abarth 22K sticker give back to their buyers and owners alike? The answer to that is simple, a whole lot of Italian style and precision with American pride, dignity and the commitment to honor our partnership. In reality, what 2012 Fiat 500 Abarth Long Island owners get a small 1.4-cylider engine, Bluetooth capability, LED shifting light and 16-inch wheels. Explore areas in or around the Westbury NY location of our Fiat dealership and make an appointment to test-drive 2012 Fiat 500 Abarth, and weigh the optional leasing and financing options available for our Fiat of Westbury customers.
"There is still Fiat 500 Abarth available for retail customers," Cadiz said in a phone conversation. "You couldn't order one. But whatever is on the ground is what we have left." -Fiat 500 Abarth representative
For any automaker to announce a statement as a car selling out should be extremely proud, and we as the leading NY 2012 Fiat 500 Abarth dealership knows the highly sought after "small-car favorite" outshine all other smaller cars in the automotive world even more in 2013. The 2012 Fiat 500 Abarth was announced as sold out in Michigan! The dealerships are still rocking the sales out, and more of the Abarth is starting their tour of NY with even more proud new Fiat 500 Abarth owners.
http://www.fiatusaofwestbury.com/index.htm
http://www.westburyfiat.net/20110616-long-island-fia/
Video Link:
http://www.youtube.com/watch?v=oz_KmqMhtjs
Information:
http://www.fiatusaofwestbury.com/showroom/index.htm