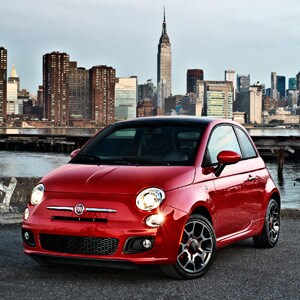 Exciting news arrived for all our FIAT 500 customers as the exclusive Long Island NY FIAT 500 Dealership expands inventory. The satisfying NY FIAT 500 dealer decided to take on larger inventory as FIATof Westbury Expands Sales with Certified Pre-owned Inventory.
New FIAT of Westbury Inventory
FIAT of Westbury Certified pre-owned Inventory
"Two things FIAT of Westbury strives to provide every customer will be qualified for the manufacturer warranty, along with the FIAT of Westbury assurance that our customers will receive a high-quality vehicle for a great price". - Matthew Favuzza, Sales Manager FIATof Westbury
The new big news around the industry is how explosive sales are still flowing for the small car that has created quite a bit of buzz and curiosity towards a better understanding on what exactly has made this so small of a car, so largely satisfying? We can tell you the reasons but having first-hand FIAT 500 experience, by indulging in a scheduled test ride of a low mile and low priced certified pre-owned FIAT 500. Enjoy test-driving FIAT 500 around the Westbury area, and returning as another FIAT 500 dedicated owner to join its massive number of owners in NY driving one of our cool Italian styled small car favorite.
We have specials that are ongoing for all new and used favorite FIAT 500 models, which include the Base FIAT 500, the FIAT 500 Cabrio Convertible, and the highly sought after top-seller, the FIAT 500 Abarth! No matter what your preference is for indelible exterior/interior used Fiat 500 dress attire is desired, FIAT of Westbury sales team will assist. Choose from a pre-owned new FIAT 500 Convertible that provides panoramic views from your seat.
http://www.fiatusaofwestbury.com/index.htm
http://www.westburyfiat.net/20110616-long-island-fia/
Video Link:
http://www.youtube.com/watch?v=oz_KmqMhtjs
Information:
http://www.fiatusaofwestbury.com/showroom/index.htm