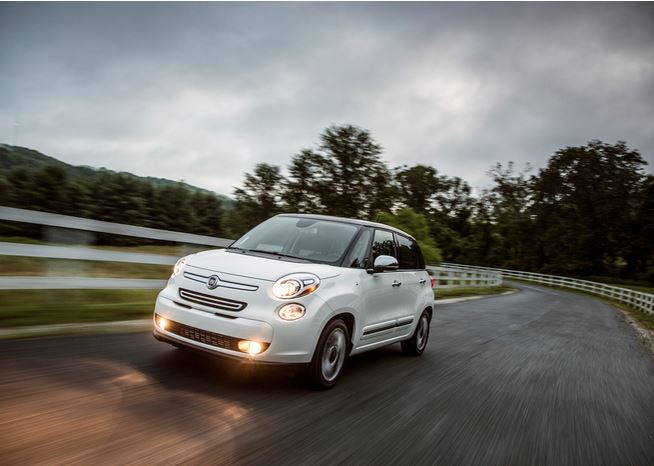 Perhaps you're a parent, or perhaps you're just a very careful driver (as we all should be) but, if you fit the description of either of these, you likely care a lot about safety: (again, as we all should).
Well, regardless of if your top priority is safety, or it's just a major consideration, FIAT has got you covered. Specifically, the Italian automaker has designed its popular 500L to be safe enough to past the most rigorous of safety tests, while still being fun-to-drive and stylish.

But, we're talking about safety here, so you're probably interested in how safe the 500L is.

Well, it's safe enough to past the rigorous tests set forth by the IIHS (Insurance Institute for Highway Safety) which, actually, have become more strict over the past couple of years.
Yes, now IIHS tests consist of side impact, front moderate overlap impact, roof-crushing tests etc. And, if an automaker wants to earn the IIHS seal of approval (otherwise known as Top Safety Pick recognition) its models must be able to perform well on all of them.
Which is exactly what the 2014 FIAT 500L has done by achieving a 'good score' on the tests.
"The all-new 2014 Fiat 500L blends Italian style, a loft-like interior, great value and advanced safety features such as reactive head restraints and seven standard air bags, making it a unique proposition in the marketplace," says Jason Stoicevich, head of Fiat Brand for North America and Chrysler Group LLC.
There is a lot to love about the 2014 FIAT 500L. If you'd like to learn more about it, or the other new FIAT models we carry, please feel free to stop by FIAT of Westbury, off the Jericho Turnpike in Westbury, NY, any time.
Source: 1 http://media.chrysler.com/newsrelease.do;jsessionid=2D2D568421A88920295AC6C0039A4D78?&id=15033&mid=1