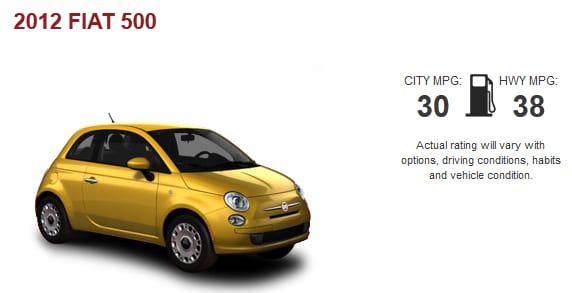 The new FIAT 500 is one of the most efficient small cars on the market today. Going straight to the numbers, the FIAT will return over 38mpg on the highway and up to 30mpg city. This amazing gas mileage is due to the innovative Multiair technology. AOL autos listed the FIAT 500 as one of the cars you could buy that would have the most impact on fuel cost savings. If you were to make a move from an SUV to the FIAT 500 you could pay off the lease payment just with your fuel savings. According to the Daily Green the FIAT 500 only costs $1350 a year in gas.
The FIAT 500 is also capable of running on regular 87 octane, unlike the mini cooper which requires 91 octane. The 500 also features the ecoDrive program. This analyzes your driving habits, tracks your progress and identifies where improvements can be made so you can get the best gas mileage possible. With gas prices expected to hit the $5/gal mark by summer time the FIAT 500 is one smart buy which will grant you not only great fuel economy and savings but also fantastic driving pleasure. Cruise Long Island in style in a new FIAT 500. Now available at Long Island's #1 FIAT Studio, FIAT of Westbury.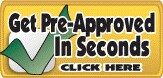 As Long Island's #1 FIAT Dealer, FIAT of Westbury boasts a large and diverse inventory of FIAT's. We have
The Cabrio
,
The Abarth
,
The Pop
,
The Lounge
and of course the
500C
. Come on down, choose your efficient FIAT and let us do the rest. Westbury FIAT will work to find you the best financing or lease deal. You can even start the financing/lease process right on line, by filling out just a few lines, and our business office will be in contact with you.